Crop Research, Growth Recipe Creation and Innovation for Large Scale Automated Vertical Farming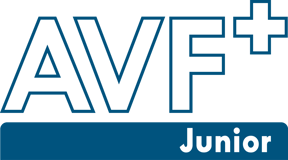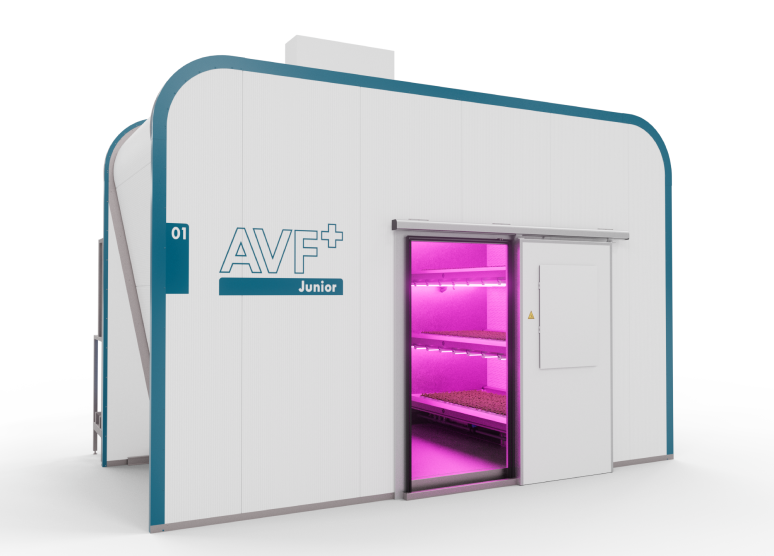 Junior 15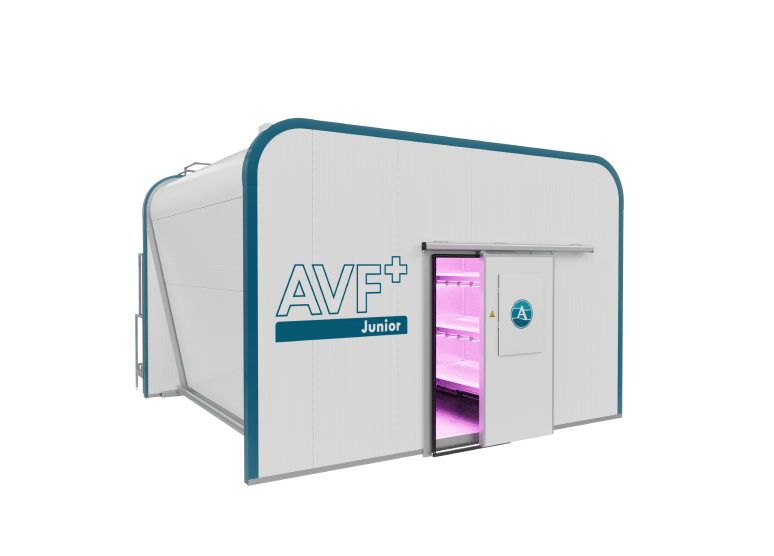 Junior 30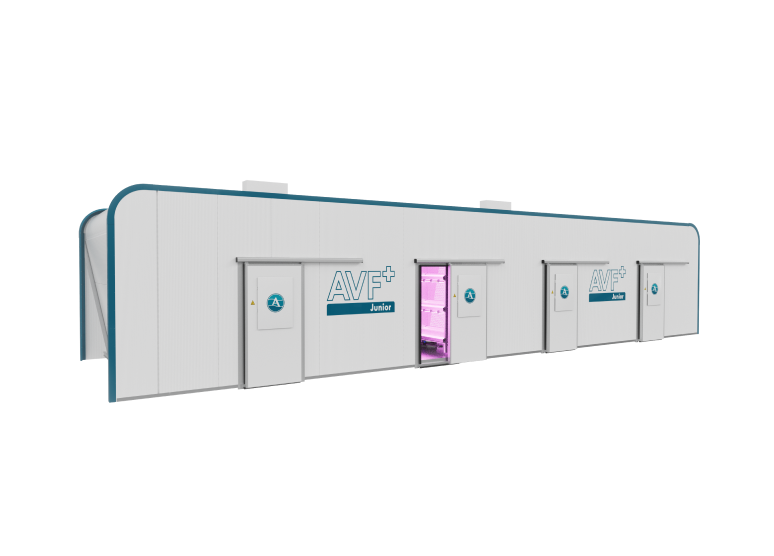 Junior Facility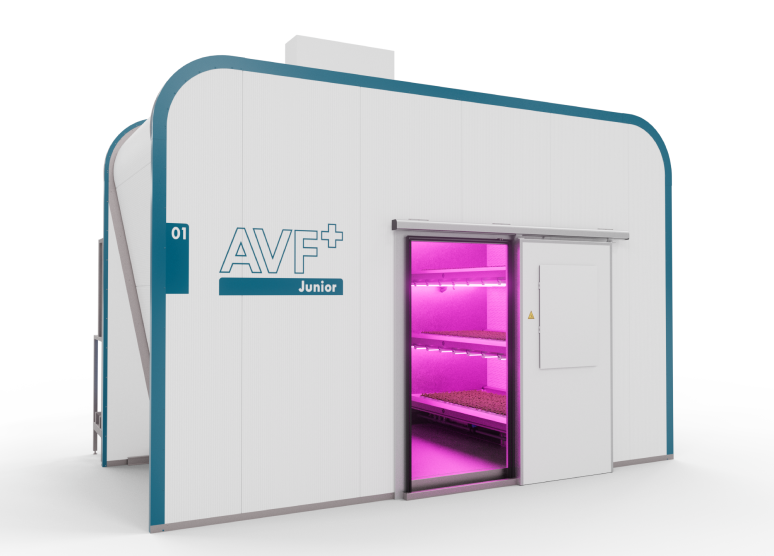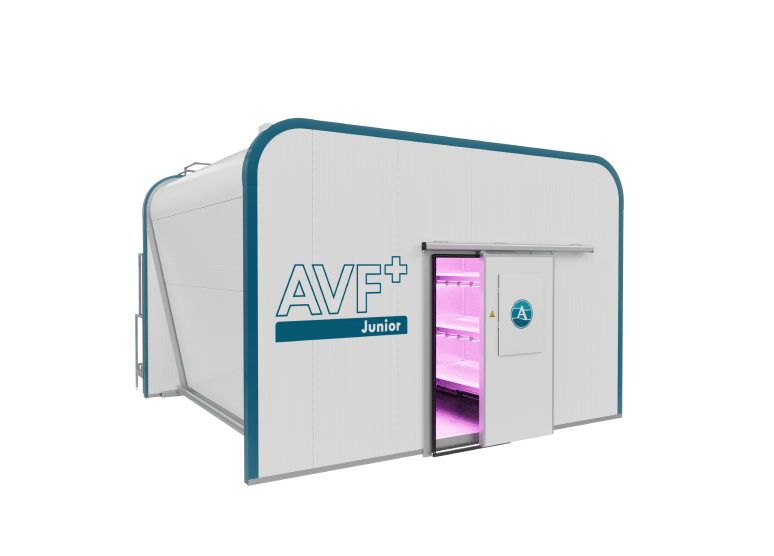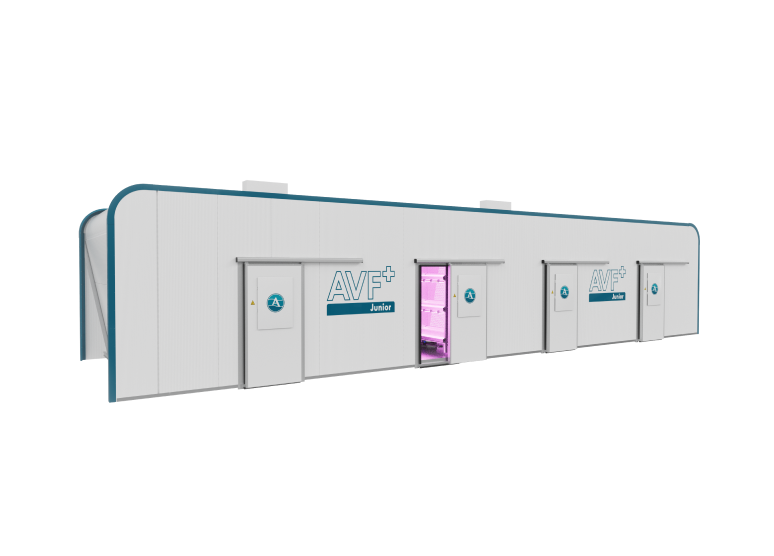 Research & development
AVF+ Junior
AVF+ Junior is an automated vertical farming system designed for crop research and the innovation & creation of growing recipes for crops that can grow by vertical farming. Inside the Junior's climate cell, the perfect conditions for crop growth are created by precise control of growing variables like light, climate, irrigation, and nutrients.
Bring your automated vertical farming to a higher level
with crop research, recipe creation & innovation
Integrated solution
Climate, light, water, nutrients, and growth insights are perfectly integrated to create a performance-based system.
Crop recipes & innovation
Follow your research closely with time-lapse cameras in each position. Collect growth data with analysis software to give you the essential tools to improve or create new recipes.
Research flexibility
Conduct research in multiple positions, with different recipes. Each Junior can have multiple variables: climate, nutrients, and airflow. While the positions too can have multiple variables: light and irrigation.
Ideal climate
Create your ideal climate using temperature, relative humidity, CO2, and airflow. Optimize your growth research in vertical farming.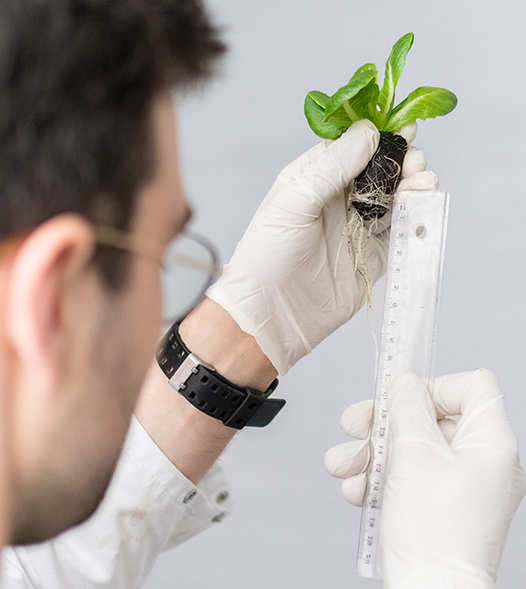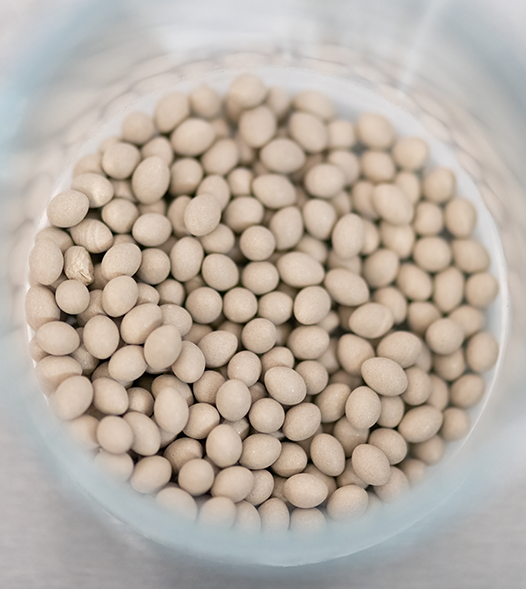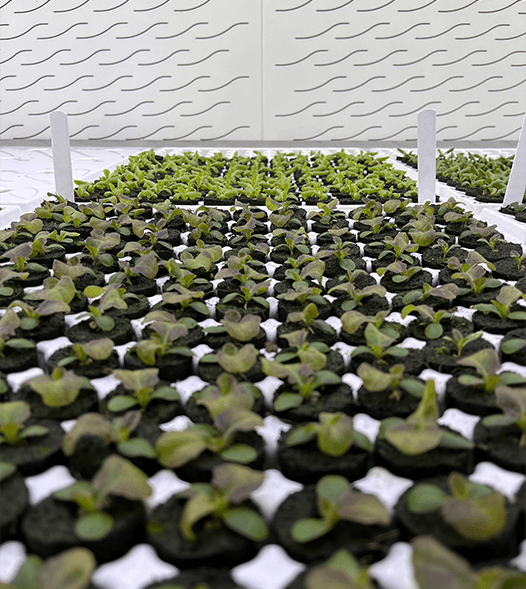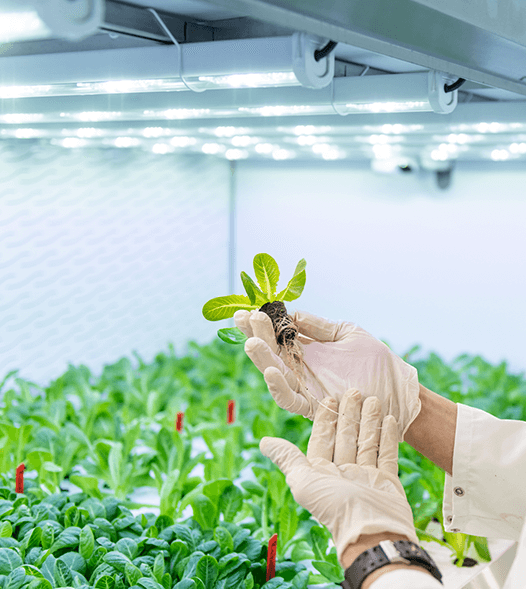 Run multiple crop tests simultaneously
The AVF+ Junior is the ideal system for vertical farmers who want to research new crop growing recipes and enhance existing ones. It has been designed to test the effects that growing variables like climate, light, irrigation, and nutrients can have on the growth of crops. The system consists of one or more climate cells with multiple stacked growing positions. This allows the vertical farmer to efficiently perform multiple tests to determine the best combination of growing variables for a specific crop or run multiple crop tests at once.
Operating a Junior is simple and straightforward through its user interface, which lets you control the climate (temperature, humidity, and CO₂) per climate cell and light, irrigation, and nutrients per growing position.
Insight into the growth and health of crops is of utmost importance when researching new crops; that's why the Junior can be equipped with research essentials like time-lapse cameras, stomata cameras, and photosynthesis measurement. The AVF+ Junior provides the right tools for professional research into crops for vertical farming.
At our Cultivation and Research Center in De Lier, we give growers the opportunity to use our research cells on a rental basis. Please contact us for the possibilities and scroll down to learn more about the AVF+ Junior features.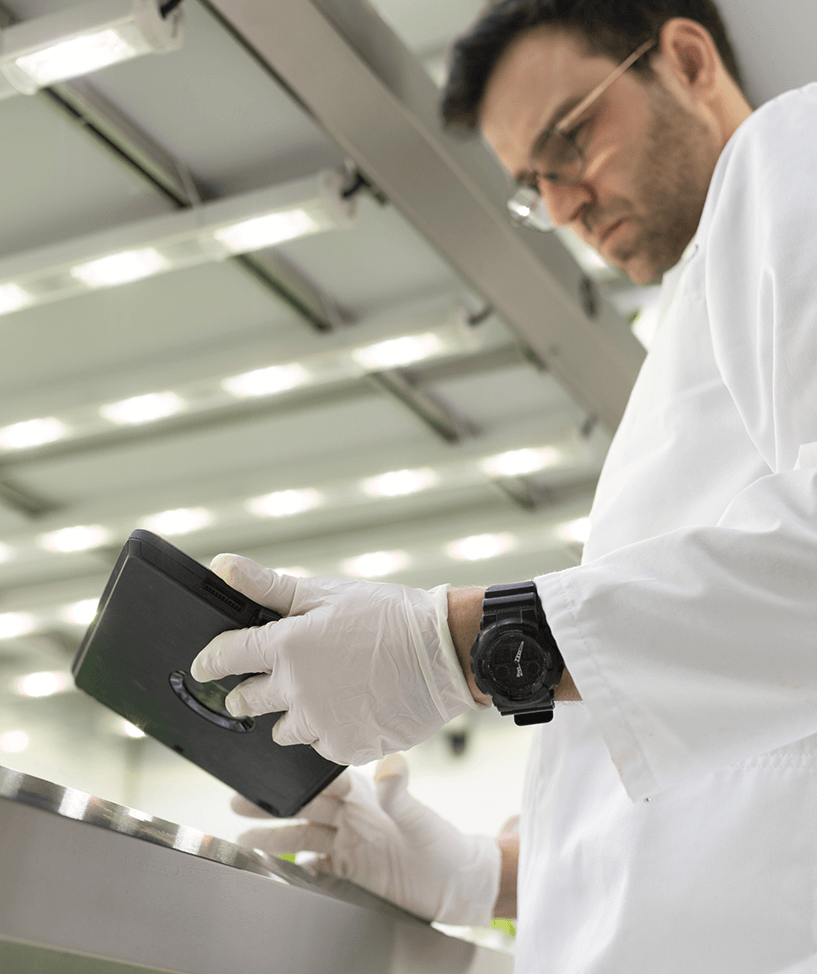 Feature #1
Take complete control over your AVF+ - get the best results
Control every inch of your Junior. This includes: climate, temperature, humidity, CO₂ levels, airflow, irrigation, nutrients, and lighting.
Equipped with everything you need to study, measure, and report any crop research project. With a simple and straightforward software interface. Clear and transparent in our FarmOS application
To further study the effect that research conditions have on crops, the AVF+ Junior can be delivered with additional devices like stomata cameras and photosynthesis measurement devices.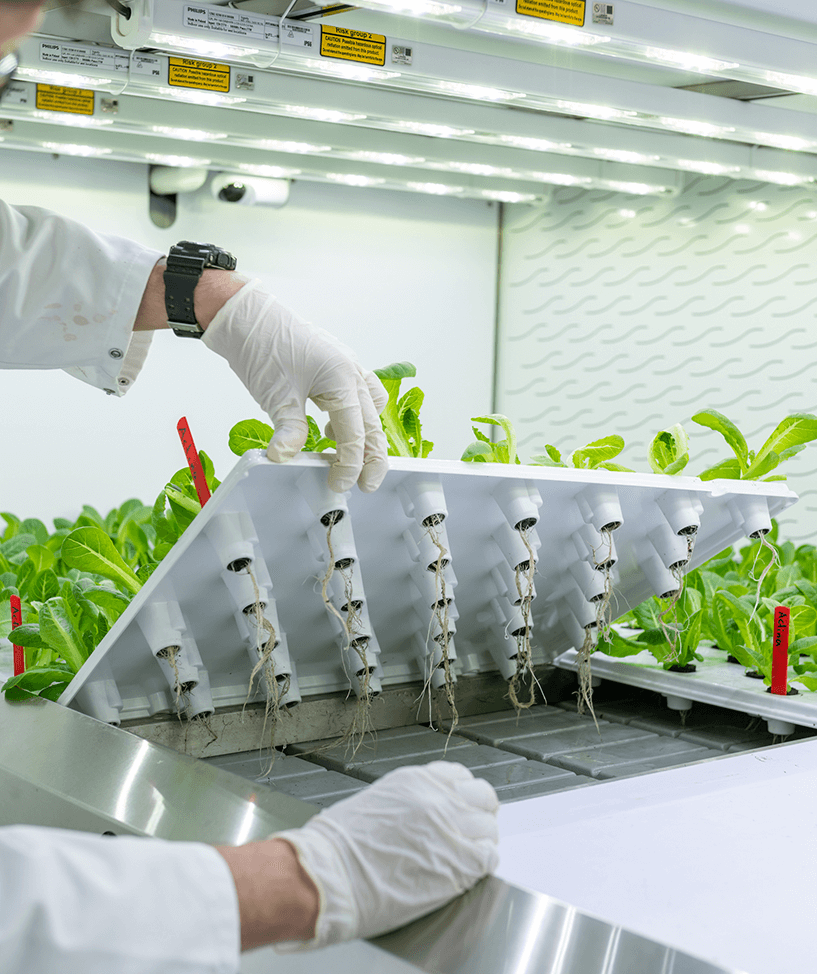 Feature #2
Precision hydroponic irrigation - nutrients delivered according to recipe
Deep Water Culture irrigation has been proven to be one of the most effective and reliable techniques for supplying water to crops ensuring the crops consistent growth.
The irrigation system controls irrigation interval, water volume, and hydroponic principle for each growing position. By doing so, crops tend to be more stimulated allowing faster growth.
Mixed into the day storage, the temperature, EC, and PH levels are continuously monitored to maintain the correct nutrient levels. Each water management unit can be expanded to work with multiple nutrient recipes.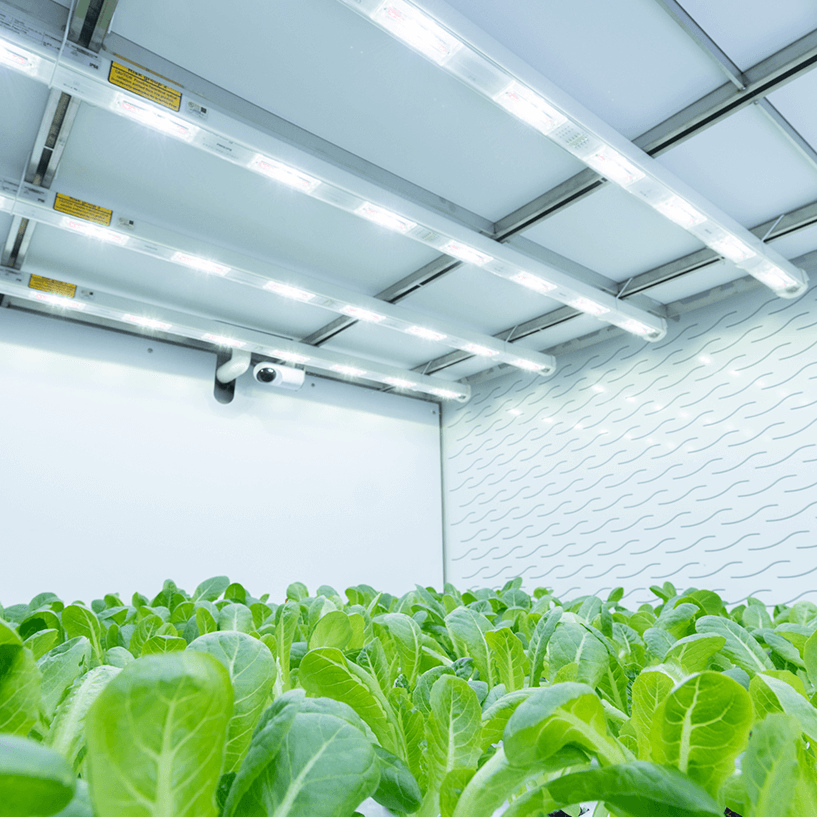 Feature #3
Everything that's needed for crop recipe development in-house
AVF+ Juniors come equipped with sensors for climate conditions (temperature, humidity, CO₂, and airflow) to water conditions (PH, EC, O₂, and water temperature), showing you exactly what you need to know.
With time-lapse camera footage, you can quickly assess any research project's growth process so you can study and compare different test results.
We believe operating a system should be easy and straightforward. Using AVF+ FarmOS gives you full control over the growing processes within the AVF+ Junior, from one user interface that can be accessed remotely, anytime, anywhere.
We are here to help you during your crop research. Whether you are a rookie or a seasoned professional, there is always room for improvement. Contact us for the possibilities.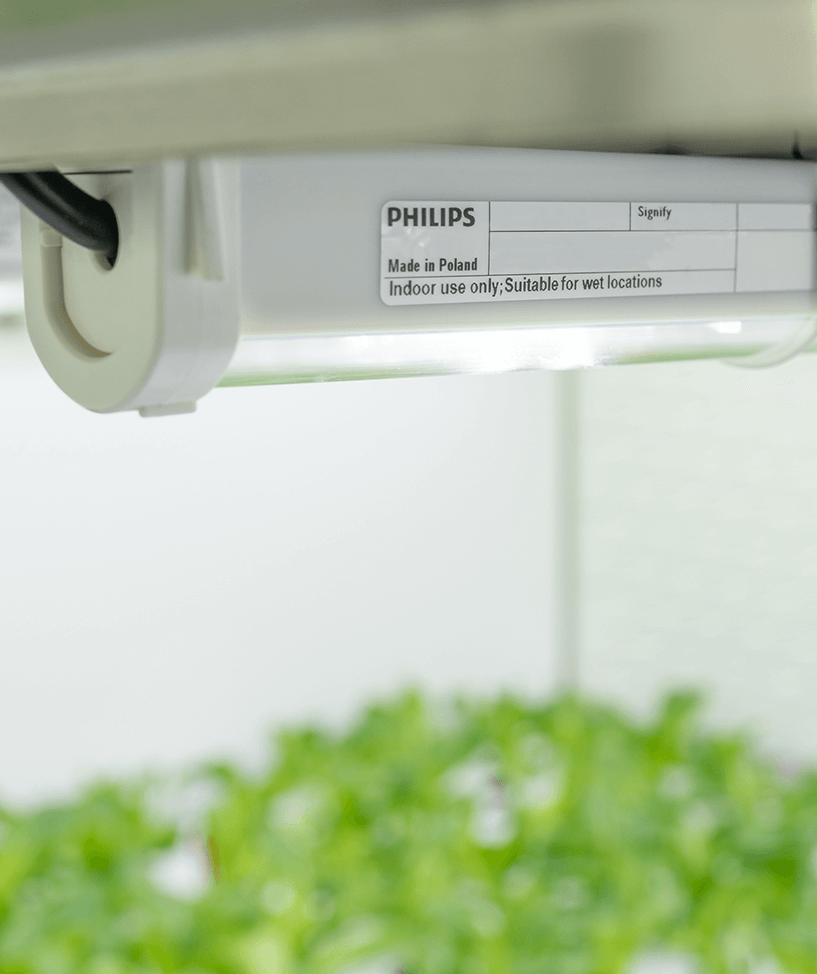 Feature #4
Performance lighting of Signify - Grow with the pros
The dynamic light module is adjustable for every light spectrum so that you can control the color to your wishes. Not sure which spectrum is best for your crops? We will be more than happy to help you determine the optimal lighting fixture.
Next to light color, the intensity or amount of light (μmol/s) that hits the crops surface can be adjusted to let the crops grow faster. Adjustable power allows you to set the right intensity for each crop.
To further increase the effectiveness and uniformity of the LED lighting, the AVF+ interiors and trays are covered with reflective surfaces that direct every bit of extra light to the crops.
Type of crops
you can grow with us
Get in touch with Artechno Growsystems
Learn more about Automated Vertical Farming
And any other questions
Compare this AVF+ product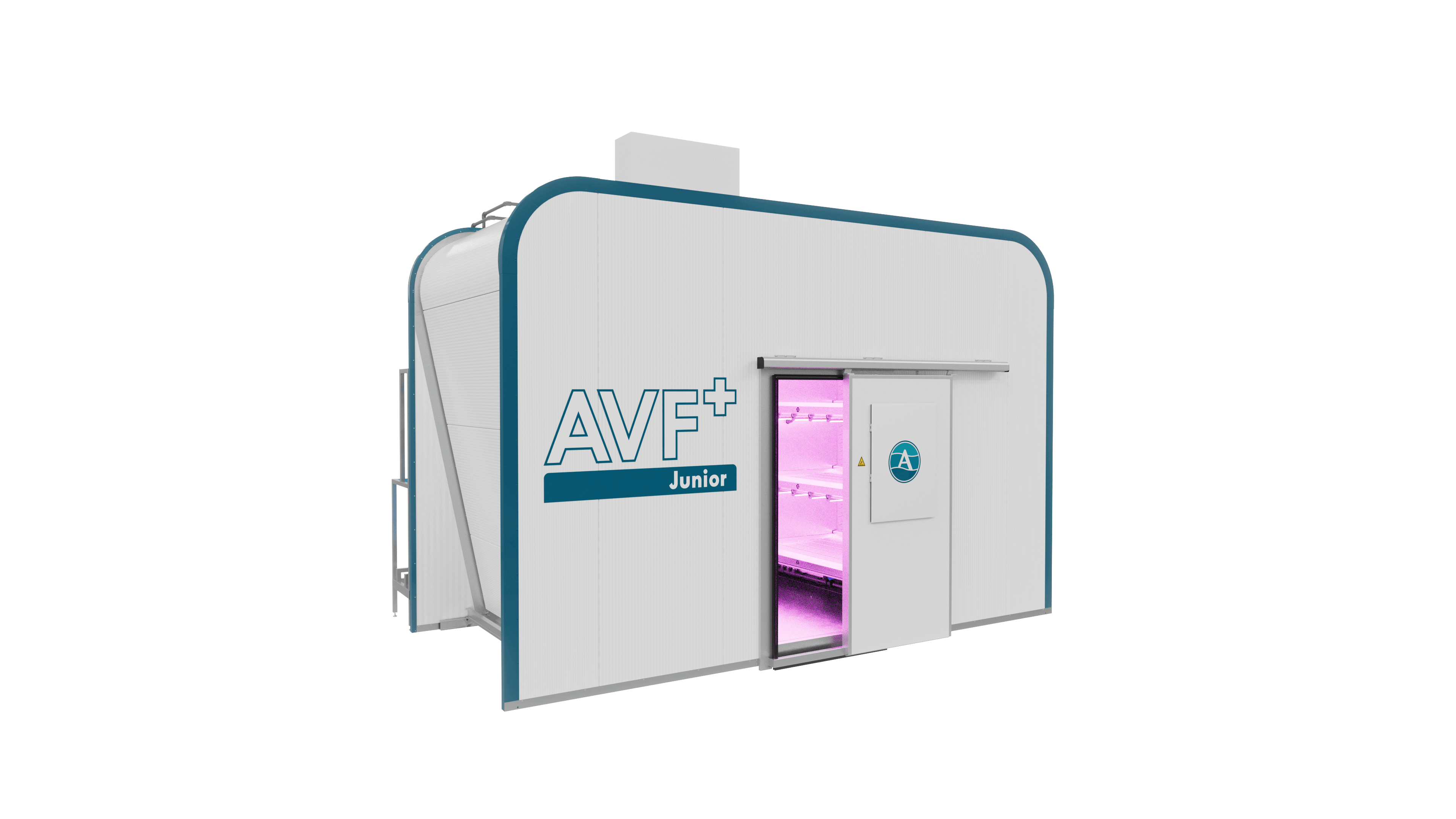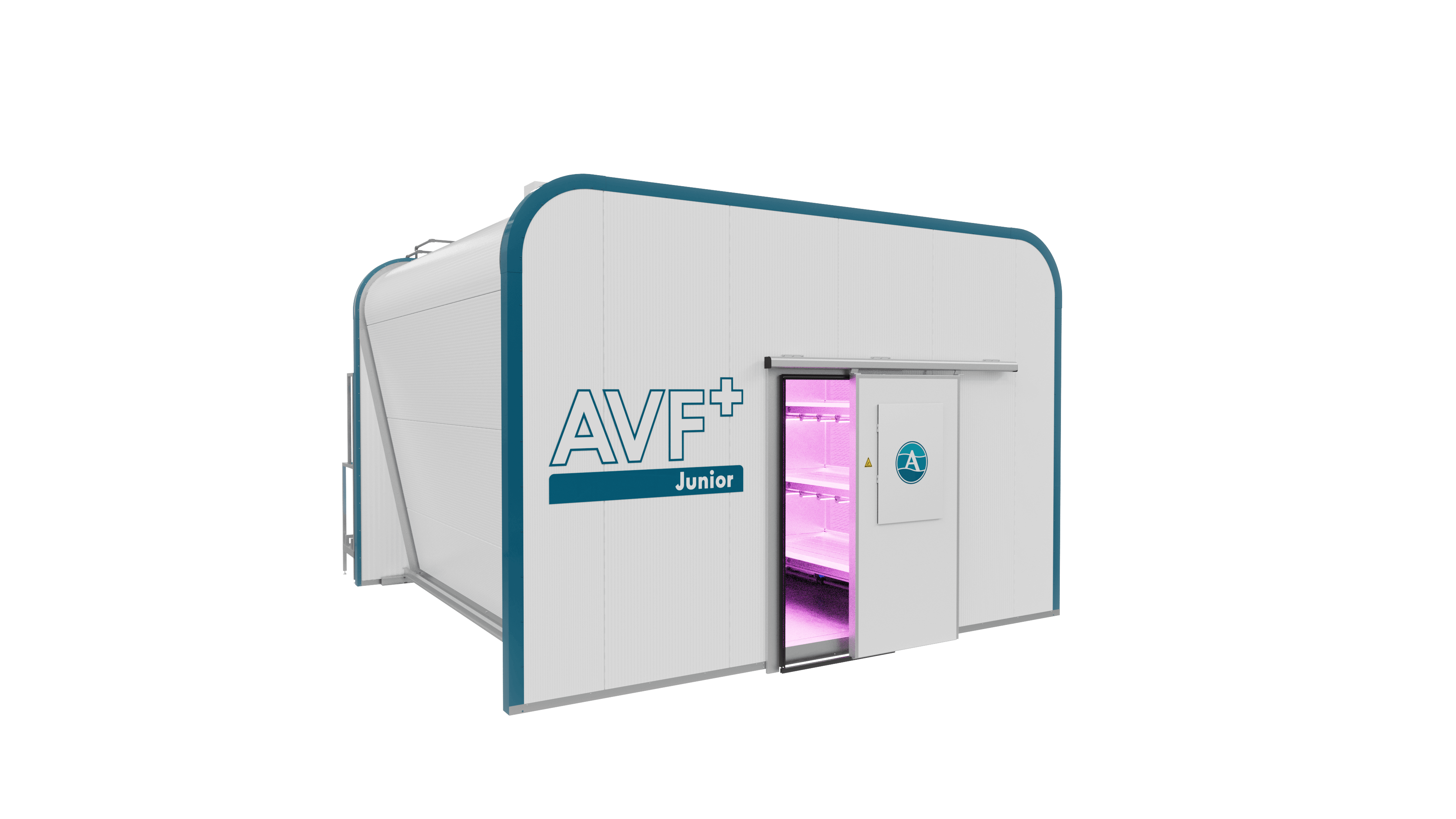 Growth Surface (ft)
98ft²
Number of climate cells
1
Number of research positions
12
Download all features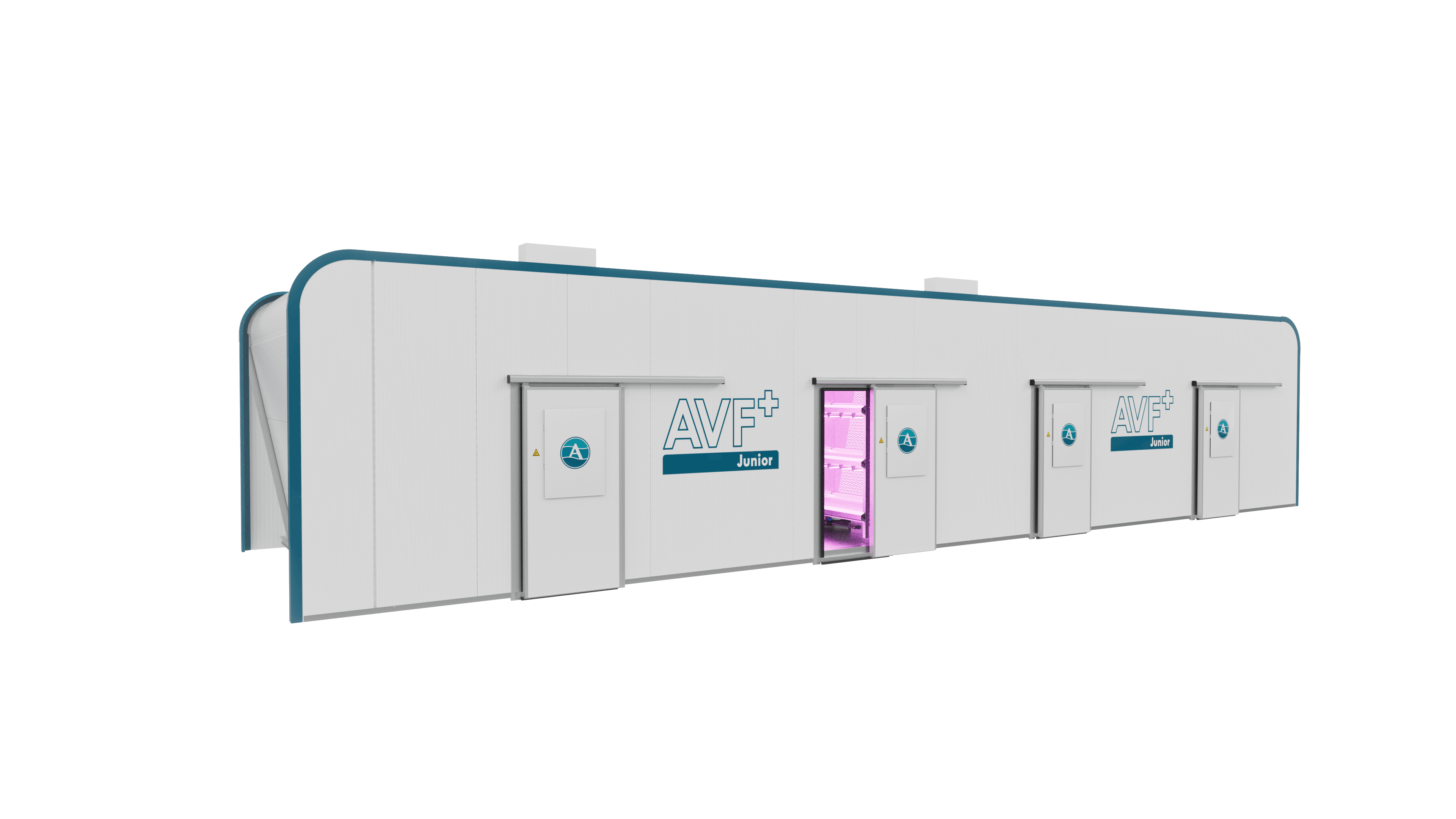 Growth Surface (m)
45m² to 150m²
Growth Surface (ft)
148ft² to 492ft²
Number of climate cells
2 to 10
Number of research positions
12 to 60
Download all features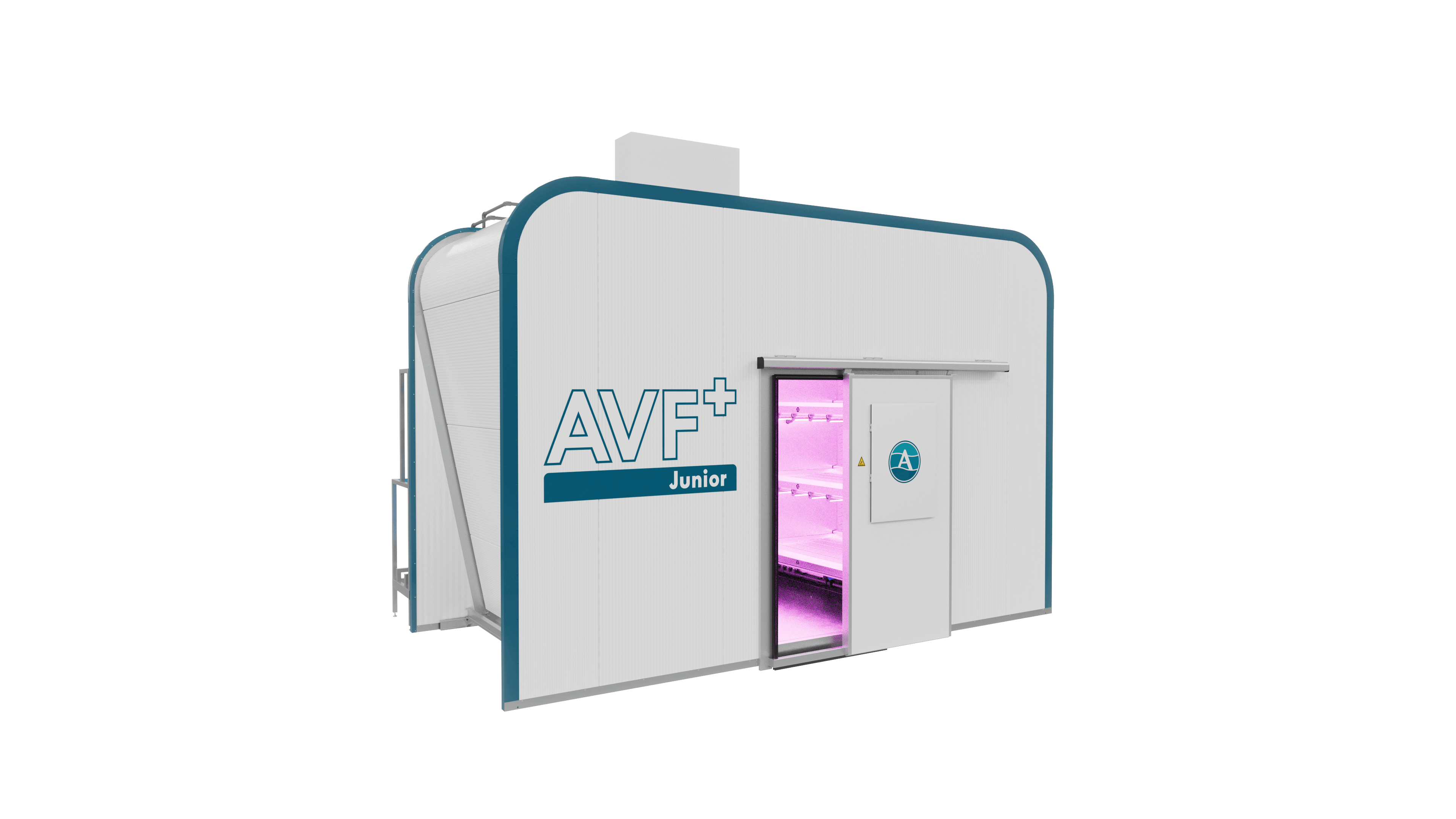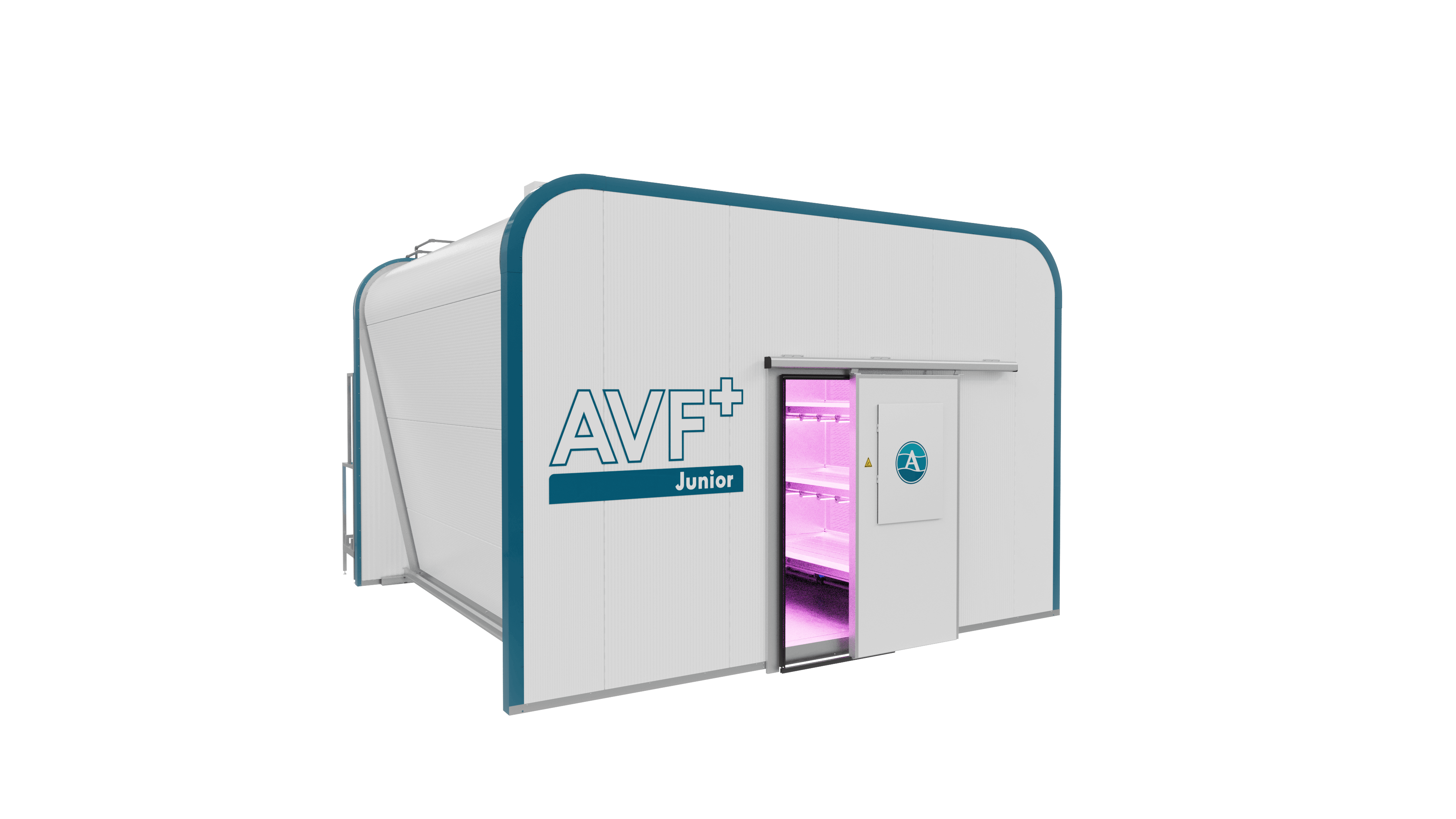 Growth Surface (ft)
98ft²
Number of climate cells
1
Number of research positions
12
Download all features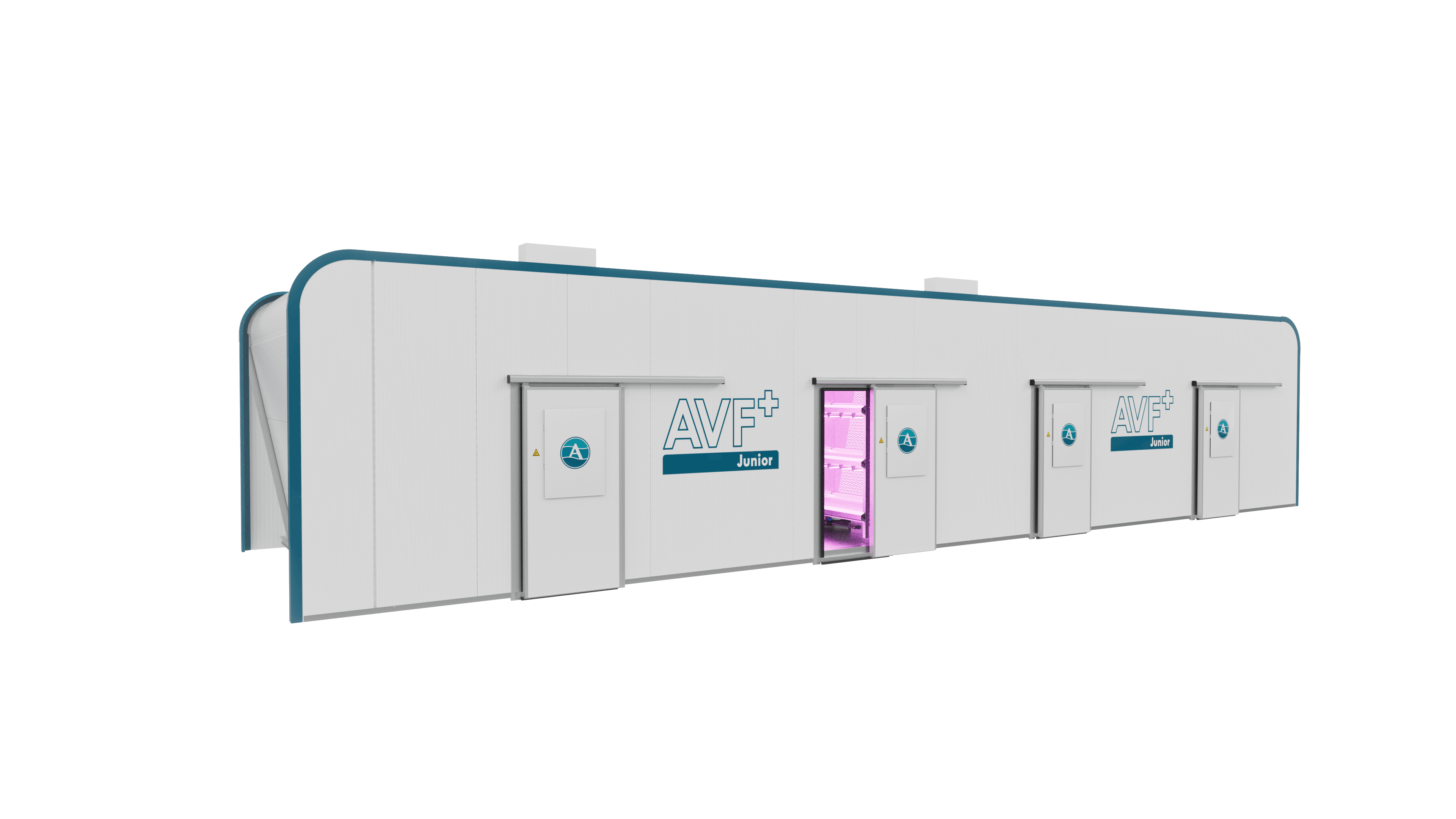 Growth Surface (m)
45m² to 150m²
Growth Surface (ft)
148ft² to 492ft²
Number of climate cells
2 to 10
Number of research positions
12 to 60
Download all features